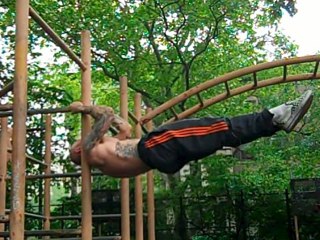 Calisthenics. Wonderful area. Question is, how do you progress?
This week we're diving deep into this one, looking at everything from 'what it is' and 'how to get started' to the all-important 'how to progress the exercises'. Tackling this one is none other than Personal Trainer Al Kavadlo, joined by Strongman & Personal Trainer Josh Hewett. If you've got questions for Al or Josh, just swing by the event page for this Gymchat (during the discussion itself). Details below.


Details -
Who : Personal Trainer Al Kavadlo and Strongman & Personal Trainer Josh Hewett
Topic : Progressive Calisthenics
When : Monday Nov 11, 4pm EDT (the Event page shows what time that is in your local timezone)
How : Watch the live stream, and ask questions, directly on the Event page. We'll also post the full video shortly after the Gymchat.


See you there.