I'm constantly amazed at just how much my training is influenced by the people on this site. Whether you're looking for a new piece of equipment, an unusual exercise variation or just an idea of how others approach things, you'll enjoy these :
Over to you. I'd love to hear what you think : leave your comments on the above articles, and share them with your friends/colleagues/clients and so on.
NB : If you're keen to do a little fitness writing and would like to submit your own piece for Straight to the Bar, get in touch.
Video : "How Many Calories Should I Consume?" (Jordan Feigenbaum)



Nice one.



Gymchat 278 - TBA
We're still finalising the details for this week's discussion. I'll post them on the blog (and Twitter, Google+ etc) shortly.
In the meantime, take a look at some of the previous episodes of the show - (there's an example below, and a full list here). And if you've got any questions or comments on the various topics discussed, we'd love to hear them. Just leave a note below the video.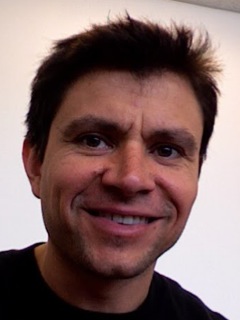 Previously
: In
Gymchat 136
we discussed
Heavy Training after a Break
(with
Online Fitness Coach
Vic Magary
). Great conversation.
If you missed the live stream (
or just want to go over a particular point again
), you can
see the entire transcript here
.
NB : if you'd like to take part in a future episode - either as an interviewee, or as a guest host - just drop us a line. Love hearing how everyone else trains.

Tip of the Week : Beginner Neck-Building Program
Each week we publish a number of tips and techniques via Twitter, Google+, the blog; and now the newsletter. Wherever you are, there's always a way to improve what you're doing.
This tip comes to us from the obscenely strong Mike 'The Machine' Bruce, and is a snippet from his superb article Building A Neck Of Steel. Take a look.
---
Neck work - whether you're a beginner, or have been training for years - doesn't need to be that complicated. And if you're new to the area of neck strengthening, this is a great place to start.
Over to Mike :
Following is a beginner program to help get you started from Pencil Neck to Neck of Steel.

Neck Curls on a flat bench with weight 1-2 sets of 20-30 repetitions
Neck Harness work [same as above]
Side of Neck on a flat bench [same as above]


Do this every other day for the first month. Then you can increase the workload to every day you train. Or increase the weighted repetitions to 5 sets of 50 repetitions. Once you can attain 100 straight repetitions in the 3 exercises then it is time to increase the weight.


Good stuff.



Checking Out : The DynoSense Adore Scale
Very interesting combination.
The DynoSense Adore Scale meausres the things you'd expect, in addition to estimating things like body fat, bone density and muscle mass. Sounds great.
For a look at the product itself (as well as the smartphone app), a spot of video :
Nice one. The DynoSense Adore Scale.



---
Quick update on the Hip Thruster we mentioned recently - fantastic thing.
Rather than trying to explain how it works, here it is in action :
Good stuff Bret, looks great.