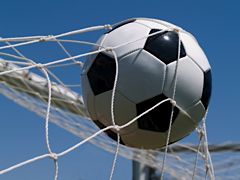 Whilst I'm not one to make New Years Resolutions, I do have a few things I plan to identify (within the family tree) in 2008. These include :
Focus on 7 generations : I plan to focus my attention on the seven generations of the Bird family (including my own) leading back to Michael and Kate Bird (nee Fogharty). By limiting my research to this group - which includes several hundred individuals - I've already made much more progress in a few months than in several years previously.
Who were the wives? : there are some fascinating stories in the group I've elected to look at, and many of these are attributed to those who married in to the family. Unfortunately I only have information on a handful of them; in 2008 I plan to uncover the remainder of the Bird wives.
Make use of local resources : there are several excellent Family Tree libraries within reach of here; the majority of which I've never visited. Time to change that.
Travel to relevant locations : in February I'll be visiting a few of the places in Maryborough, Queensland, which relate to the family's history in one way or another. Former residences, places of work, churches and cemeteries.
Later in the year I'd also like to visit (and photograph) Townsville, Ayr and Mackay.
Obtain photographs / sketches / paintings of everyone in the tree : this one is quite challenging, but extremely rewarding. Just what did everyone look like? Are there physical features in common, and how have fashions changed over the years? Looking forward to it.
How about you - what are your own genealogical goals for 2008?