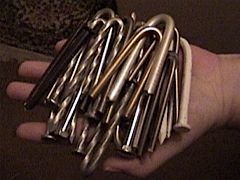 This is the fourth part of this month's series on books; a collaboration with Run to Win's Blaine Moore.


Diesel Crew Bending eBook
Jedd 'Napalm' Johnson
188 pages | Available from thegripauthority.com
Promo video [streaming, 3.33mb .flv download]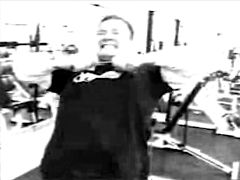 Introduction
Recently, courtesy of a shoulder injury (I got a little over-zealous in my quest for the One Armed Chin-up), I rediscovered grip training. For one reason or another, grip training - and the training of hand strength in general - was always left until last, and was anything but structured. Finally I had a bit of free time to address that.
Just as I started scouring the web for resources on all things hand strength, the Diesel Crew's Bending eBook appeared. As you'll see, this is a truly amazing work.
First up is the question 'Why in the hell would I want to bend nails?'
The answer - as Jedd details in the book - is more than just 'it's great fun'. There are a lot of specific strength benefits that will certainly help other areas of your lifting. This is far more than just training your hands.
The book details all of the areas vital to anyone new to the sport of bending, as well as a great deal of information that should keep even seasoned professionals off the streets. Covered are :
Types of Bending
The type of bending is largely defined by the length of the item being bent, and whether or not it is braced in the process. This book focuses on the unbraced bending of short (less than 8-10") bars and nails. This is certainly a challenging (and fun) area.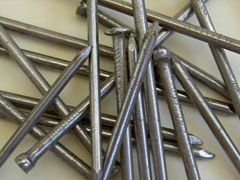 Getting started
There are a couple of things that will make your life much, much easier if you are new to this uncommon pastime. After clarifying a number of the more opaque terms used in bending (such as CRS, DO and Driver Hand), the book addresses two key questions :
What factors determine how easy it will be to bend something?
What equipment will you need?
The answers to these are guaranteed to make your next visit to the hardware store a whole lot more fun.